About Rani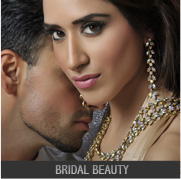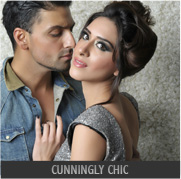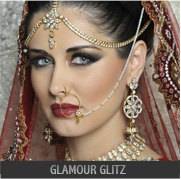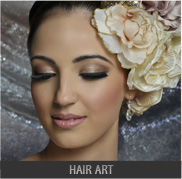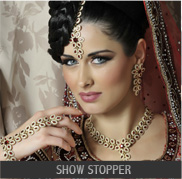 Rani Samra - London based Professional Makeup & Hair Artist with extensive experience in Bridal, Fashion and Media Hair and Makeup.
What's my story?
From the age of 8 I recall doodling makeup looks (I still have all the drawings believe it or not), forever getting in trouble for experimenting with my big sister's small stock of makeup, and being inspired by beauty and creativity without limit.

Destined to transform this passion into profession, I pursued training with the very best in the industry, including MAC Pro - London and Toronto, ITEC in Beauty Therapy & Bridal Make-up, and advanced Makeup and Hair training with Lubna Rafiq and Uzma Rafiq.

Embracing my inescapable fate, I've cherished every moment of the past 16 years as a professional makeup and hair artist, putting my obsession into practice, whilst providing advice on beauty treatments and skincare as a qualified beautician, building a reputation of professionalism, quality and dynamic.

But it doesn't end there; the goose bumps that I had when I transformed my very first bride still come rushing back every time I place a brush to a face: it's my clients, their satisfaction and that personal touch that drive me to deliver the best, and my success and popularity are a testament to their contentment and continued recommendations.

What are the ingredients of my success?
A real passion for exclusive and exquisite makeup & hair artistry, blended with a measure of dedication, technique and skill, a generous helping of flawless client service and environment, plenty of personality, professionalism and business acumen, and an ever growing portfolio of mainstream and Asian portfolios.
What gives me most satisfaction?
The pleasure of beautifying my brides for the most special day of their lives surpasses all satisfaction I take from my art. I thoroughly enjoy working with professional models and celebrities for events, media productions and editorials, but nothing gives me more delight than to hear those magical words: "thank you for making me look sensational on my wedding day"!
What else do I add to the mix?
I've always been keenly interested in photography and lighting, and this has been incredibly beneficial since I am regularly creating my art on set, and my experience in these areas has been integral to creating breathtaking artistry. Fashion, Music and Design continue to inspire me, but above all, it's that special, personal relationship that I form with my clients that has led to considerable recognition and popularity throughout the industry.

As an artist with a true passion for creating avant-garde looks, I naturally match flawless makeup application with sensational styling. Completing a look takes a special mix of creativity, skill and an experienced eye for detail, and it is my pleasure to bring all of these ingredients together.