Services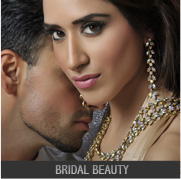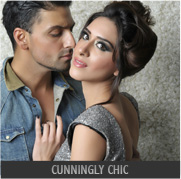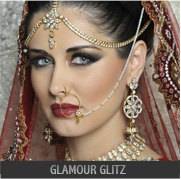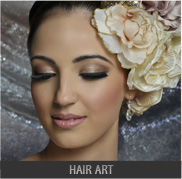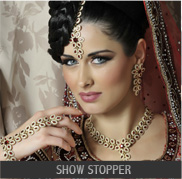 Bridal services
Consultations, Trials, Bridal Makeup Service and Registry/Special Occasion Makeup
Consultation
Your complimentary, professional and individualised consultation will be held at my studio, where we can discuss your specific requirements for your big day in full, and you can browse through my vast portfolio of clients and editorial work.
Trial (Makeup only or Hair & Makeup)
Your personalized consultation with full makeup application at my studio. Post consultation, I'll develop and apply your full makeup look including application of lashes, and will also advise professional hair and mendhi suggestions. A Hair and Makeup Trial will of course include a complete hair look styled to your requirements, so you can establish and rehearse your full look.
Bridal Makeup Service
Your complete, professional bridal makeup service, at my studio or at your home/venue. Designed to make your special day even more memorable, you'll receive a flawless finish and expert techniques without compromise. Your full look will be created with precision and studio makeup, to last the entire day, even under the strongest of lights and cameras.

This service also includes, application of lashes, dupatta pinning, jewellery setting, hair extensions to create the hairstyle if required, and my travel to you on your function day.
Registry/Special Occasion Makeup
We all know that your registry and special occasions do not necessary have exactly the same requirements as your main Bridal function, so this makeup services is designed to give you the same benefits of the Bridal Makeup Service but tailored to your special occasion, outfit, season & surroundings.

Be as subtle or sharp as you like, with a minimalist look that compliments your best features on your registry day or a vibrant, classic and elaborate look to knock them out at your engagement! It's your day and it's your choice!
Makeup & Hair Services
Treat yourself to a makeup service, hairstyle or both! This is the ideal opportunity to get a taste of looking gorgeous! And if you've never had your makeup created professionally, now is the time! Ideal for a special date, weddings, parties or simply a night out!

Completing your look means creating a matching and beautifully styled hair look. Whether you prefer modern or traditional, it's your choice, with the peace of mind that your style will remain perfect and intact for the duration of the day. Special hair pieces, extensions, head-dresses, flowers and accessories can be used to compliment the design.

A dedicated team of professionals are available for larger groups and parties.

Services :
Full Makeup

Eyes only

(Blow-dry and style)

Hair Up / Hair Curled (with or without hair extensions)

Makeup Service & Hairstyling (not hair up)

Makeup Service & Hair Up

Bridesmaids Hair & Makeup

Mother of the Bride/Groom Hair & Makeup
Mendhi Artistry
Tailored individually, mendhi creates a beautiful deep colour of intricate or simple, traditional or modern art that looks exclusive and beautiful on the hands, wrists & feet. Body painting / glitter mendhi is available upon request. A dedicated team of specialised henna artists are available for group bookings.
Professional Services
Fashion Shows, Event & Media Productions, Photographic Makeovers, Professional Portfolios, Training Courses
Fashion Shows, Events and Media Productions
With a vast portfolio of professional fashion show and event makeup artistry services, I have built a strong reputation for delivering excellent quality and stunning art, and have a strong team dedicated for larger productions and requirements.
Photographic Makeovers
You've seen the endless Facebook images of friends and family who have had glamorous makeovers, studio style photography, and looks ranging from sophisticated to sexy! Envious?

So what are you waiting for?
My team of dedicated professionals can provide you with the celebrity experience, whether you require a family portrait or a glamorous makeover. Your hair and makeup will of course be created to perfection, with a consultation to ensure that you look as sharp and as classy as you had in mind.

All you need to bring is yourself!
The studio will be setup to provide:
Consultation

Skin Refresh

Makeup and Hair Artistry by Rani

A selection of Accessories and Fashion Clothing

Professional Media Photographer who will direct your shoot

A relaxed and comfortable environment, with photographic lighting and equipment

Your images on a CD to take home on the day

Desk or Wall Calendar with 12 of your best shots (you can choose from the CD)

Refreshments
Your photos are usually ready for viewing within 2 weeks as minor adjustments will be made to fix imperfections, giving you a professional magazine finish. Small albums and portfolios can also be set professionally for an additional charge.
Professional Portfolio Sessions
If you are a new or existing makeup artist and wish to expand your portfolio, this is the one for you. You create the looks that you have in mind, and my team and I will ensure each look is finished to a high standard. You cannot progress without a strong portfolio that demonstrates your skills and abilities, and we will ensure that you have a professional portfolio that does just that!
Training Courses
Due to popular demand , we will be delivering Bridal Make-up courses very soon. Watch this space for further updates or contact us for more details.
Gift Vouchers
Treat someone to a personal wedding present or a special occasion, with the most talked about hair & makeup artist in town! Rani Samra gift vouchers are available for any of the services listed here, contact us for more details.